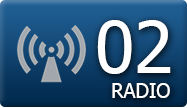 In everyday life there are numerous instances, when situations, seeming "harmless" at the first glance, due to our mistakes or non-equivalent perceptions, can grow to undesirable incidents. Besides, nowadays people have to permanently face such phenomena, as crime, terrorism, increased aggression, anthropogenic and natural disasters, etc. For confronting all those challenges one has to master a respective "tactics". We will provide a couple of simple advice, which, we think, will help to make your life secure and safe.
The settlements, crowded places are more dangerous. Contradictions of customs are more noticeable in the cities; next to a civilized life one can also meet "half-barbarian" phenomena. Big cities attract felonry, one can find material values everywhere, and the money flow and turnover is abundant. So, how to behave for not becoming a victim of a crime?
If, against your will, you nevertheless have met the offender face to face, try to avoid expressing aggressive behavior, if you are not sure, that can protect your security without any "losses". Even if it sounds undesirable, sometimes for not endangering one's life and health, it would be better not to oppose. Numerous jurists and experts even note, that the person, who was attacked, has more chances not to be injured, if explicitly agrees to the felon's advantages and powers over him. Certainly, the instinct of self-protection makes oneself to act differently, though the specialists' advice in such situations is trying to be guided by the logic, and before taking any actions, weigh and forecast possible consequences.
While in the city:
- try to avoid walking lonely in the deserted and unlit places,
- slate at nigh, if possible, try to avoid going out, and if it is necessary to go out, take a taxi,
- if a group of young people makes an undeserved and rude remarks, or mock for some groundless reasons, it is obviously a bait, and it is not worth answering,
- try not to ride in an unknown vehicles, avoid stopping a car on the road, it is more safe and advantageous to use legal taxis, which you can differentiate by yellow license plates and the name of the taxi service on the body of the vehicle,
- try to keep your money in such a place, that nobody could see it,
- there is no need to put valuable chains and other jewelry, when you go out,
- don't overload yourself with purses, bags and packages; try to have at least one hand free,
- if you notice, that you are chased, notify about that the first police officer on your way, if there is no police officer around, try to ask the passers by for help,
- if you are chased at night, try knocking at the first door on your way,
- if anybody asks for directions, answer briefly and avoid escorting him,
- if you are riding in an empty bus, it is safer to sit closer to the driver,
- be vigilant, when you attend markets, trade-fairs and crowded places, as these places are attractive to pocket-pickers,
- before getting out of the banks, stores or other place (where you did some monetary transactions), put money in a safe place, don't put money in the wallet, while you are in the street,
- if you notice anything suspicious while you are using an ATM machine, stop the transaction operation,
- if you witness shooting in the street, immediately lie on the ground or hide behind the walls.