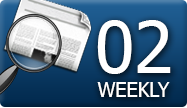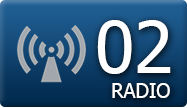 03.12.2019 18:53
Meeting with the Delegation of the U.S. Embassy in Armenia / VIDEO /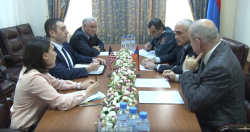 On Tuesday, December 3, Deputy Chief of Police of the Republic of Armenia, Police Colonel Tigran Yesayan received the delegation of the U.S. Embassy's INL Program headed by Program Director Michael Shulman. Head of the Headquarters of Police of Armenia, Police Colonel Armen Ghukasyan was also present at the meeting.
Greeting the guests, Tigran Yesayan emphasized the importance and effectiveness of the cooperation with the U.S. Embassy in Armenia, as well as spoke about the work performed as a result of that interaction.
The guests expressed their gratitude for the warm welcome, asking their questions about police activities.
The parties discussed the main spheres in which a number of measures will be implemented within the Police with the direct support of the Embassy. In particular, the American side expressed its readiness to support the reformsongoing in the RA Police.
The meeting was held in a constructive atmosphere.