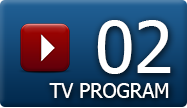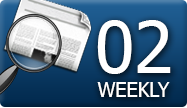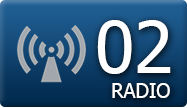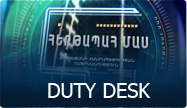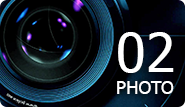 17.09.2013 11:32
Police chief visits Lori province: the solemn opening ceremony of the completely-overhauled administrative building of Bazum police division takes place in Vanadzor (VIDEO and PHOTOS)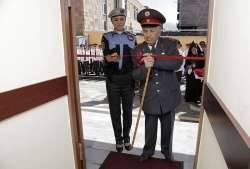 On September 13 Police chief Lieutenant General Vladimir Gasparyan paid a working visit to Lori province. The police chief partook in the opening ceremony of the completely-overhauled administrative building of Bazum police division.
The opening ceremony was held by one of the veterans of the abovementioned division and young officers of the Special battalion of the Patrol and Inspection service.
By the way, hence the special battalion squads will be patrolling in Vanadzor city, too.
After the solemn opening ceremony in which heads of other law enforcement structures, legislators and high ranking officers partook, Vladimir Gasparyan walked along the completely-overhauled building, inspected it, got familiar with working conditions and the technical equipment of the workplace. Later the police chief gave answers to all the questions addressed by provincial media representatives.
On the same day Vladimir Gasparyan paid a visit to Taron police division, where he held a discussion with officers and got familiar with service conditions.
By the end of the visit Vladimir Gapsaryan held a working meeting with the entire staff of the Lori provincial department of the RA police.