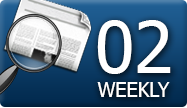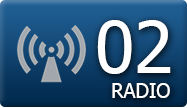 12.12.2019 18:29
Training held for police officers in Tsaghkadzor, Armenia (VIDEO)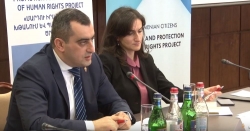 On December 11-12 a training on "Legal and Procedural Safeguards for the Prevention of Torture and Ill-Treatment" was held for police officers in Tsaghkadzor, Armenia.
The event was organized at the initiative of Police within the framework of the European Union funded "Human Rights Promotion and Protection" Program implemented by UNDP, UNFPA and UNICEF.
The training was attended by about 30 officers from various police units of the capital and the provinces. The event was also attended by the representative of the RA Human Rights Defender's Office Gohar Simonyan.
Armen Sedrakyan, Deputy Head of International Police Cooperation Department of the Police Headquarters, emphasized the importance of holding the training, noting that it is aimed to prevent and detect possible cases of torture and ill-treatment. Deputy Chief of Police Legal Department Nelly Manandyan spoke about video recording of interrogations in police subdivisions and legal framework and practical application thereof.
Representative of the United Nations Development Programme (UNDP) in Armenia Maria Silvanyan and International expert George Tugushi presented the project goals and implementation process as well as shared the international best practices of the field.
The speakers informed the participants that to prevent and detect cases of torture and other ill-treatment, entrances and exits of police buildings, rooms for interrogation are planned to be equipped with video surveillance system within the framework of the implementation of the specific preconditions of the EU Budget Support Program on the "Support to Human Rights Protection in Armenia". 10 police units were studied and selected to implement the program.
Works are currently underway to introduce the system, which is expected to be introduced in all police units within the next three years.
It was also noted that simultaneously a draft law defining the legal bases for the implementation of video surveillance was prepared, which would clearly define legal regulations related to the process of video surveillance.
Such trainings are held as part of police reforms and aim to enhance the knowledge and skills of police officers in the field of human rights protection.