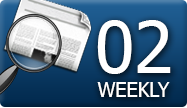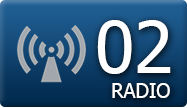 11.12.2019 18:15
Meetings at the RA Police (VIDEO, PHOTOS)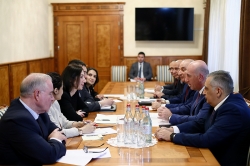 On Wednesday, December 11, Acting Head of Police of the Republic of Armenia Arman Sargsyan received international expert Ekaterina Zguladze, U.S. Embassy's Drug Enforcement and Law Enforcement Cooperation Program Director Michael Schulman, NL Senior Law Enforcement Adviser Audie Holloway and Project Coordinators Ms Maritsa Hovhannisyan and Ms Karine Keshabyan.
Welcoming the guests, Arman Sargsyan highly appreciated international expert Ekaterina Jguladze's reform efforts and expressed his readiness for cooperation.
Ekaterina Zguladze expressed her gratitude for the warm reception and asked a number of questions related to the preparedness, education, social status of the Police staff, technical equipment of the Police and etc.
Arman Sargsyan thoroughly spoke about the Police reforms, the allocation of bonuses to police officers, the process of establishment of mobile patrol service and the service of various police units.
The parties discussed prospects of cooperation and other issues of mutual interest.
The same day the Head of the Police Headquarters Armen Ghukasyan received the guests; during the meeting the structure and functions of the police were introduced to the guests.
Issues related to the activity of Police Legal, Personnel Policy and Financial Departments was discussed.
During the meeting, the competent police officials answered the questions posed by the guests, and an effective discussion of cooperation was held.