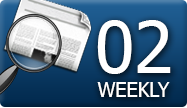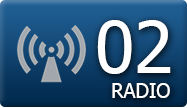 29.01.2020 19:18
Head of Police Headquarters Receives OSCE ODIHR Advisers (VIDEO)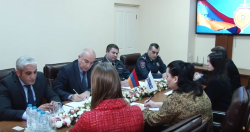 On Wednesday, January 29, Head of Headquarters of Police of the Republic of Armenia Armen Ghukasyan received the delegation of the OSCE Office for Democratic Institutions and Human Rights, led by Human Rights Advisor Ms. Anete Erdmane.
The representative of the Ministry of Foreign Affairs of the Republic of Armenia was also present at the meeting.
The purpose of the meeting was to review the police actions and legal framework thereof during peaceful assemblies.
Welcoming the guests, Armen Ghukasyan noted that there is effective cooperation between the Police and the OSCE / ODIHR office and expressed readiness to work together.
Anete Erdmane expressed her gratitude for the warm welcome and also highlighted the importance of the well-established cooperation and presented the goals of the monitoring mission carried out in Armenia by the OSCE Office for Democratic Institutions and Human Rights from January 27 to 29.
Armen Ghukasyan asked the advisors some questions about the office's activities in the sphere of ensuring that the right to freedom of assembly is protected.
Manuk Muradyan, Head of Police Legal Department and Georgy Ayvazyan, Deputy Head of the Department of Public Security Protection, also provided clarifications on this topic.
Issues related to cooperation and office activities, as well as other issues of mutual interest were also discussed during the meeting.